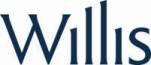 Frankfurt, Germany (PRWEB) September 17, 2012
Willis Germany, part of Willis Group Holdings (NYSE:WSH), the global insurance broker, will be demonstrating the special features of ?Willis Electronic Plus?, an innovative insurance product for photovoltaic systems, at the 27th European Photovoltaic Solar Energy Conference and Exhibition in Frankfurt on September 25-28. Willis? political risk expert will also deliver a speech at the event on the rise of resource nationalism and its impact on the renewables sector.
Willis Electronic Plus provides solar panel manufacturers, developers and dealers with all-risk insurance protection against property or revenue losses caused by property damage. It also puts in place cover against yield reduction due to a lower outcome of the forecast annual energy yield. Willis? renewable energy experts will be available to discuss the new product at the Willis stand located at booth number 3.1/A16.
Commenting on the appeal of Willis Electronic Plus, Axel Paulsen, leader of Willis Germany?s Renewable Energy team said, ?As solar power grows in popularity across Europe, photovoltaic businesses, and in particular banks and investors, are looking for comprehensive all-risk insurance in addition to cover for financing risks like the liquidation of a manufacturer or developer. Willis Electronic Plus coverage is placed for up to 10 years and is not cancellable, giving lending institutions a greater degree of confidence when it comes to financing photovoltaic projects.?
Other special features of the solar insurance product include: